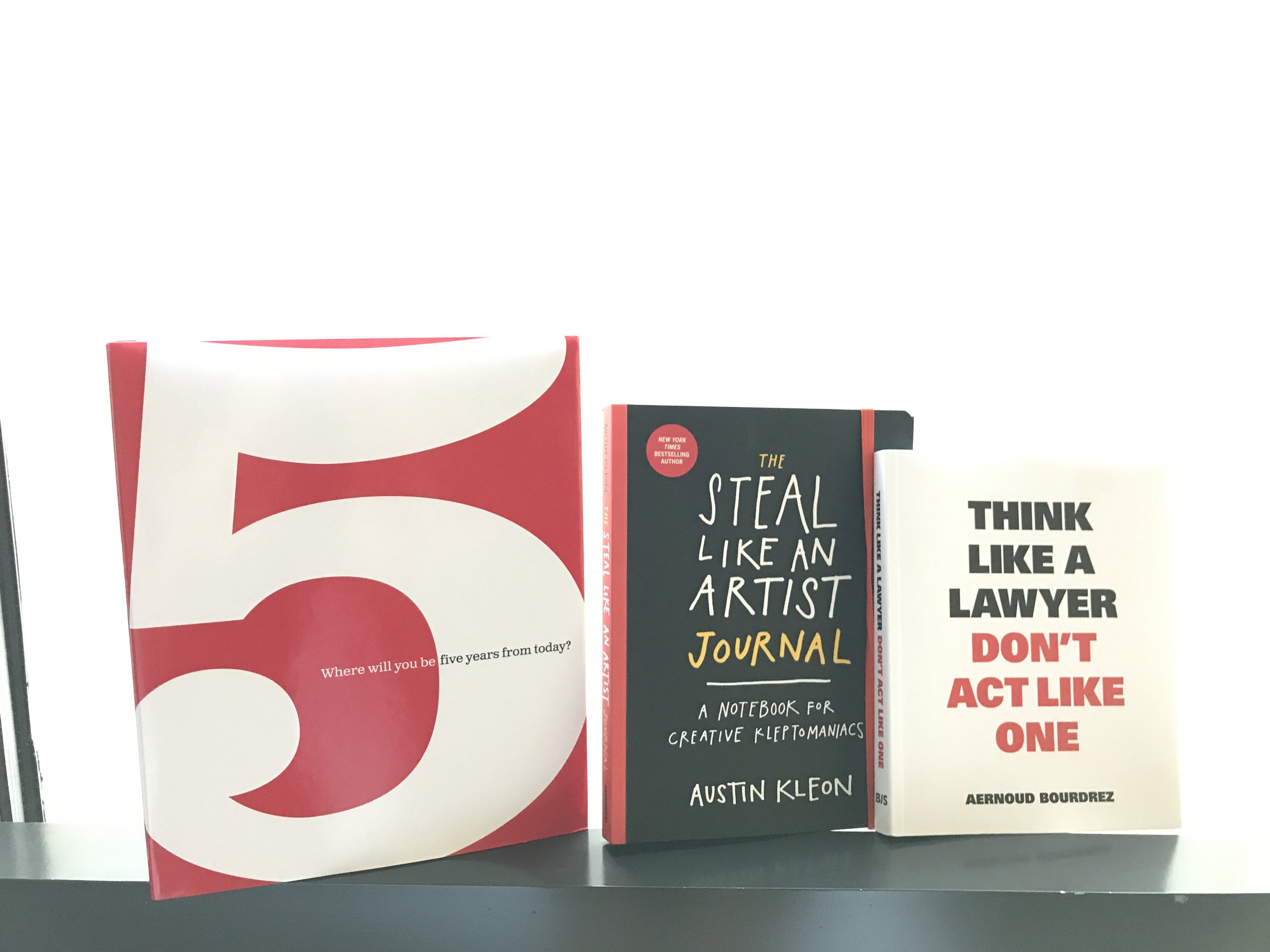 Hello! While here in Atlanta, I went to Z Gallerie and picked up a couple of new books. I picked up "Think Like a Lawyer, Don't Act Like One," which explains how to solve conflict. I also got "Where Will You Be Five Years From Today?" - which will help you to realize your goals. The black book in the middle, "The Steal Like An Artist Journal," is one I picked up at Michaels.
This is an initial review of the books. I will post a more in depth after I read them.
So! Lets start with the Lawyer book. The title grabbed me because I wanted to be a lawyer when I was little, and I love to debate. This book offers 75 successful strategiesfor avoiding or solving conflicts.
Next! The 5 book. It says: "The purpose of this book is to stir your creative juices and to inspire you to really get in touch with your dreams. The goal is not to provide a list of what 'should' be done with next five years -but to stir up some exciting possibilities of what 'could' be done."
Here are some pages as I was flipping through.
Last! The creative artist journal. Much like my other journal (1 Page at a Time), this book has prompts to complete for each day. This may become something I collect. I just find journals like this so creatively satisfying- and fun!
Flipping through....
Comment below on some of your favorite books!